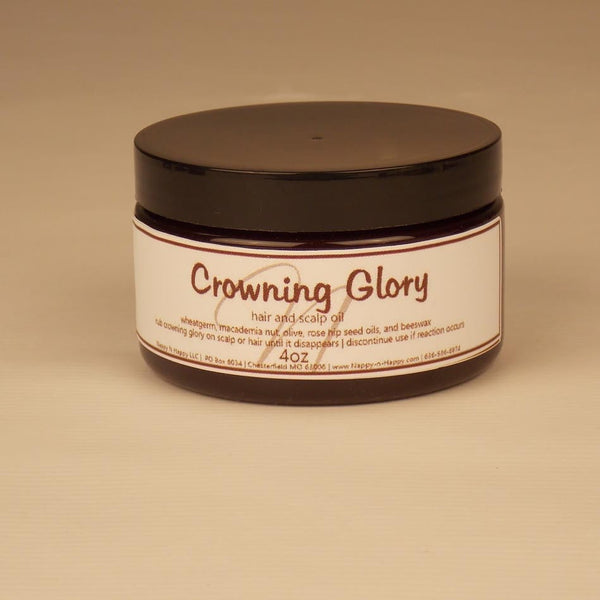 Crowning Glory New Fruity Floral Fragrance!
New Floral Fruity fragrance!
Crowning Glory - doesn't that describe your tresses? This luxurious pomade is naturally rich in vitamin e, with wheat germ, and fragrance oils. 4 oz
This hair pomade is truly exotic. The premium macadamia nut oil base is not what you will typically find in the hair care industry.
To ensure this product is in a class all its own, we added wheat germ oil to boost the Vitamin E contained in this jar. It melts with body temperature and leaves the hair with a nice gentle sheen. These precious oils are scented with premium rosewood essential oil and protected with an amber jar.
Just use according to your normal routine and massage directly onto the scalp. This formula is light and great for natural and chemically treated hair.