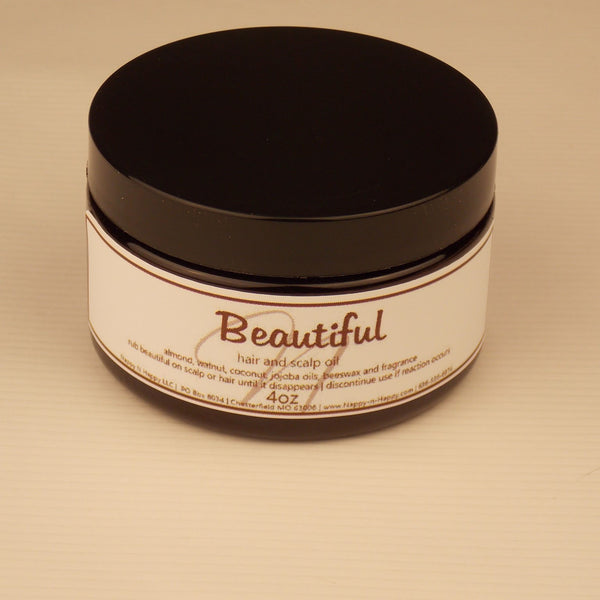 Beautiful Hair Pomade New fragrant essential oil scent!
Almond oil-based pomade with Vetiver essential oils. 4oz
A wonderfully light almond oil-based pomade that glides on smooth and is absorbed into the skin without the greasy feel. This pomade is perfect for aiding in twisting or braiding dry hair for protective styles. It is also the perfect complement to the Soft Locs Moisture Spray and Conditioner to seal in moisture. This pomade comes with an all-new scent for fall that we know you'll fall in love with. Pomades are heavier than liquid oils to help seal in moisture during the cold winter months. We are sure this will be a favorite.